Tiger Falls is a beautiful waterfall located near Chakrata, around 86 km from Dehradun in Uttarakhand, India. The waterfall is a popular tourist spot and is considered one of the most beautiful waterfalls in the region.
The falls are named after the Tiger village nearby and can be reached after a short trek of around 5 km through a dense forest. The trek is considered moderately difficult and takes around two hours to complete. Visitors can enjoy the scenic beauty of the forest, which is rich in flora and fauna, during the trek.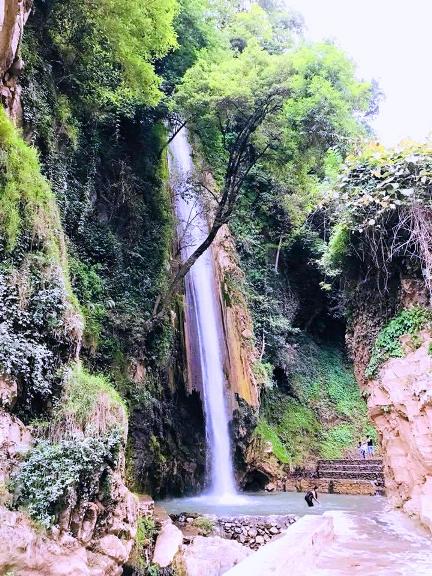 The waterfall is around 50 meters high and is surrounded by lush greenery. The water falls down with great force, creating a pool at the bottom. The pool is safe for swimming, and visitors can enjoy a refreshing dip in the cool water.
The best time to visit Tiger Falls is during the monsoon season when the waterfall is at its full glory. However, visitors should be careful during the monsoon season as the trek can be slippery and risky. It is advisable to carry food and water during the trek as there are no shops or restaurants nearby.
Tiger Falls is a must-visit destination for nature lovers and those who enjoy trekking and exploring natural formations. The waterfall offers a unique and refreshing experience that is hard to forget.